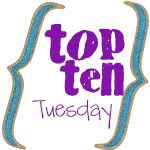 Why I love my Keurig Mini
1. I can make one cup at at time. Obviously, Kuerig has cornered the market on the one cup at at time market. I am all for it. I don't need a pot of coffee. Though, I pass no judgement for those of you who do. Please, for the sake of the rest of us, indulge. ;)
I think I love coffee more for the aromatic benefits, the cream and sugar sweetener and the routine of it than anything else. Is that so wrong, I ask?
2. When I do have more than one cup a day, I can change flavors easily. Raspberry chocolate truffle for one cup and hot chocolate for the second.
3. And speaking of hot chocolate . . . My kids don't know it yet, but I can make hot chocolate with my new Keurig. I'll whip out that little gem of a treat on a special day sometime soon. It's even easier than the packets and the microwave technique.
4. There's hardly any commitment. I recently discovered that some flavors come in three packs. I can try a new flavor and not feel like I am obligated to make an entire bag (even though hate it) just because I spent $8 on it.
5. Dunkin Donuts coffee. Yes, they have DD coffee in K-cups. Hey, America runs on it.
6. I can always find great deals online. Try Coffee Outlaw.
7. The machine stores away easily. This can probably be said by anyone who owns a coffee maker. But that doesn't make it any less convenient for Keurig owners. And this is a deal breaker in my 800sq ft apt.
8. I don't generally like bold roast coffee, but I found that by brewing 2 cups of coffee from the same K cup, mixing them and then making iced coffee from it turns out pretty good.
9. The prices on K-cups may be more expensive per cup, but they have come down in price over the last couple of years. That is something to be joyful about.
10. I no longer have such a great urge to splurge on coffee house coffee. I get a great java brew right at home without the price tag.
(This is not a sponsored post. I just love my Keurig!)
Counting it all coffee lover's joy,
Tweet